Development and Progression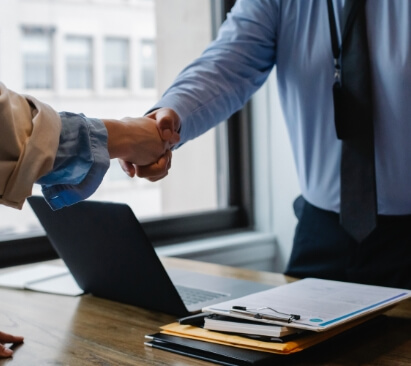 Careers With The Freedom To Fly
It isn't just about creating amazing memories for our holidaymakers and holiday home owners…
We want to create unforgettable moments for our people too. We know the real value is in our people, and we care about their future and invest in their development with clear career pathways and opportunities to obtain widely recognised qualifications.
Mastering Business Leadership
Our Mastering Business Leadership (MBL) programme launched for the first time in September of last year. A bespoke talent development programme designed by the Talent Development team for Parkdean Resorts' amazing people, it unlocks talent potential who could grow to be our senior leaders of the future.
The programme has been designed to be inspirational and exclusive with a maximum of ten candidates per year. This two year programme offers a total investment of £30,000 per person, providing bespoke learning opportunities for individuals who have aspirations to progress their career.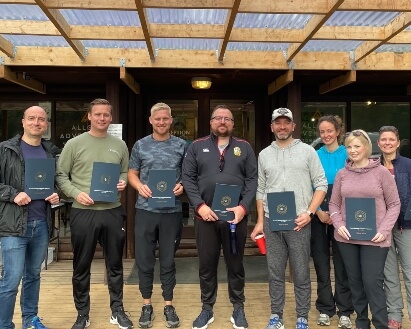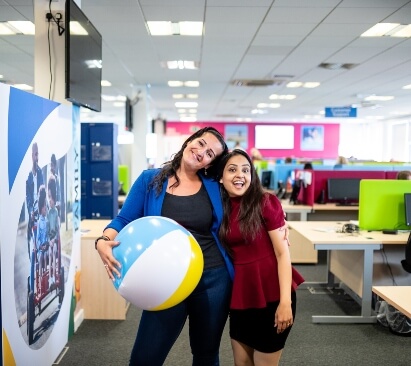 Leading the Way to the Perfect Stay
The "Leading the Way Academy" is a number of unique training programmes designed to help equip our future leaders with the essential soft skills required to get the best out of the people around them. We care about the development of our people and want them to embrace their leadership journey and be set for future operational and personal success.
Kitchen Academy
Parkdean Resorts amazing Kitchen Academy programme will help our junior chefs to apply highly methodical organisational skills, energy, accuracy, attention to detail and mindfulness to the importance of sustainability and care for the environment. The programme will also explore deeper into the dishes we offer including key nutrient groups, their function and sources along with the scope and methods of adapting dishes to meet specific dietary, religious and allergenic needs of our guests.
The apprenticeship and kitchen teams also assist in preparing our kitchen team members for the next steps in their career by shining a spotlight on the benefits of effective communication, the part their service plays into overall guest experience and their individual role in upholding Parkdean Resorts vision, values, objectives and reputation as the UK's largest holiday park operator.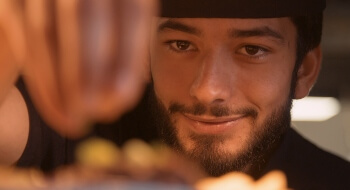 Production Chef Level 2
Designed for newly recruited kitchen team members or existing team members already working within our kitchens at an "assistant"level.

Team members who successfully apply and are enrolled for this apprenticeship will be awarded a fixed-term, 15-month contract of 40 hours per week and an extremely competitive hourly rate for the duration of the programme.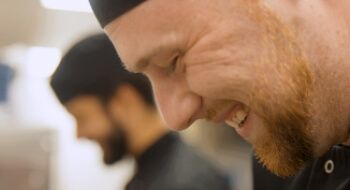 Senior Production Chef Level 3
The level 3 senior production chef route supports chefs who are already members of our Parkdean Resorts family or may be joining our kitchen teams and hoping to develop their careers into a "2nd Chef" (supervisory) position or currently hold that position. It will help individuals gain more knowledge, skills and experience within their role.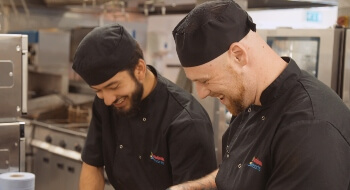 Hospitality Manager Level 4
Individuals in our Head Chef roles, or aspiring to be, are highly motivated team leaders that combine a talent for management and specific- kitchen industry skills and thrive on the customer service nature of the role.

Supported by the apprenticeships team Level 4 managers will hone their skills in ensuring the food and beverage service operation meets brand standards at all times through teamwork their facilities, menus and equipment.
Leadership Academy
Parkdean Resorts' Leadership Academy programme is designed for Head of Departments on park or any team member wishing to develop to become a Head of Department. This programme can be tailored to suit a leader of almost any on-park department and is aimed at providing and/or improving the knowledge, skills and behaviours to develop, manage and run a successful team and improve departmental results.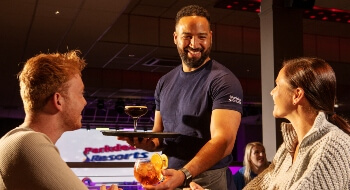 Hospitality Supervisor Level 3


Across this 18 month programme, consisting of 15 months learning, knowledge, skills and behaviours and 3 months End Point Assessment, learners will be delve intoeffective planning, legislation and how the technology of Hospitality is improving the guest offering.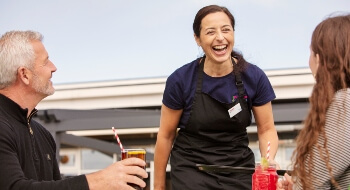 Hospitality Manager Level 4


This programme is designed for all On-Park Managers or people who want to progress to become an On-Park Manager and is aimed at providing the knowledge, skills and behaviours to develop, manage and run a successful team or department within Parkdean Resorts.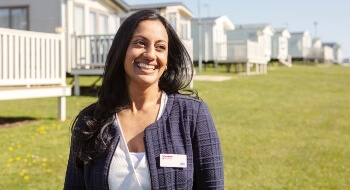 Operations Departmental Manager Level 5
This is a 2 year programme is designed for General Managers, both existing and joining, that would like to improve their knowledge, skills and behaviours and progress their career further with Parkdean Resorts.

The advantages of completing this apprenticeship while you are on the job is that managers can apply everything learned and put it into practice straight away.
Maintenance Academy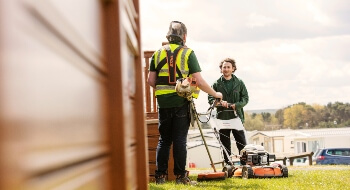 Property Maintenance Operative Level 2


A 15-month programme delivered by our training partner GLP to develop the knowledge, skills and behaviours across a range of areas including, electrical, plastering, plumbing, tiling and plastering.

There are four skills masterclasses being completed during the programme, including a 3 day residential in Worcester, which provides the apprentice a safe, secure environment in which to learn and practice new skills.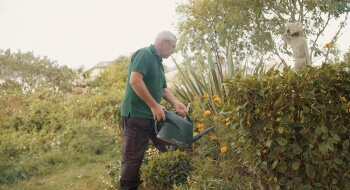 Team Leader/Supervisor Level 3
An 18-month programme delivered by our own Apprenticeship Team at Parkdean Resorts. This programme is designed to help people grow their knowledge, skills and behaviours as current team leaders/supervisors or provide people that want to progress to the next level with those skills.

During the programme people will learn and put into practice the following Managing People, managing teams, communication, operations, finance, projects, managing self, developing self and teams.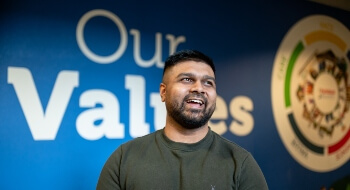 Operations / Departmental Manager Level 5
This is a 24 month programme delivered by our own Apprenticeship team. This programme has been designed for either current departmental/operations managers or for those that want to develop and grow their career.


Designed to provide new knowledge, skills and behaviours to enable people to manage teams, manage people, effective communication, operational management, project management, financial management, self-awareness, managing of self, coaching of individuals and teams.